KNUST FOOD FESTIVAL 2022-CALL FOR PARTICIPATION
Thu 10 Feb 2022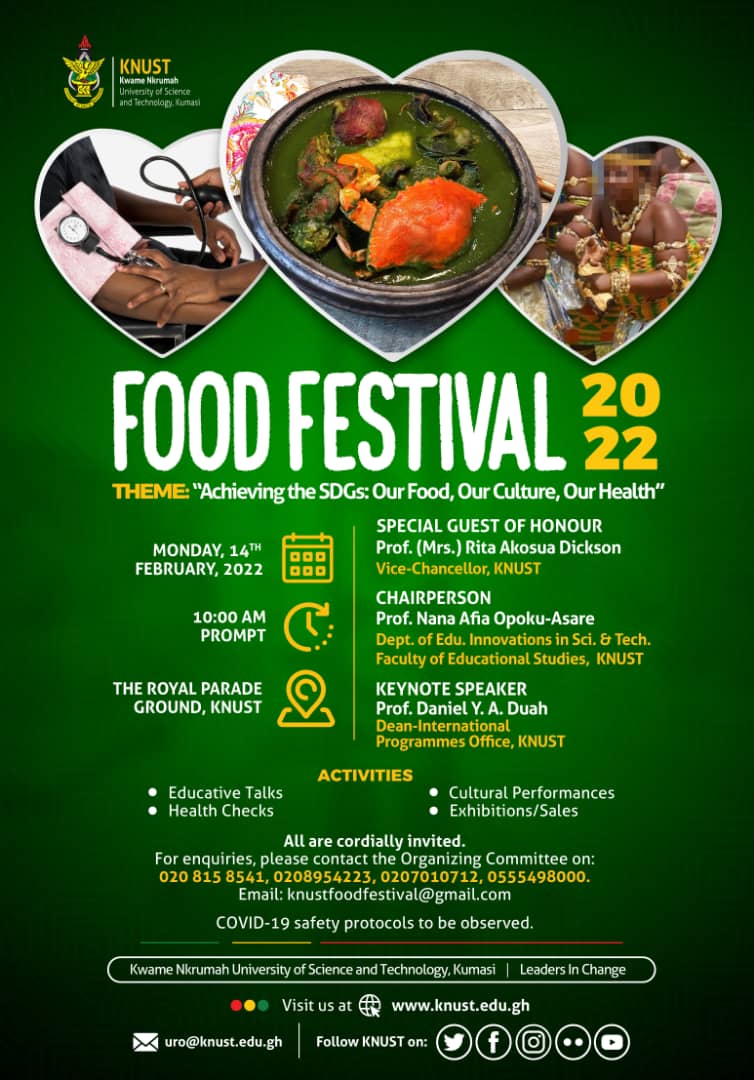 The KNUST FOOD FESTIVAL 2022 has been scheduled as follows:
Date: Monday 14th February 2022.
Time: 10: 00 am GMT.
Venue: The Royal Parade Ground, KNUST.

Theme: "Achieving the SDG's: Our Food, Our Culture, Our Health".

Activities:
Educative Talks
Cultural Performances
Exhibitions/Sales
Health Checks

All are cordially invited.
For participation or sponsorship, please contact the Organizing Committee on: 020 815 8541, 0208954223, 0207010712, 0555498000.
Email: knustfoodfestival@gmail.com
Thank you.
ORGANIZING COMMITTEE
KNUST FOOD FESTIVAL 2022