Main page content
The Department of Food Science and Technology was established in 2004. The first batch of students graduated in June 2008. However, the postgraduate programmes started in 1993 in collaboration with McGill University, Canada. The Department was given an autonomy in August 2014 after being nurtured by Biochemistry and Biotechnology Department. The Department is under the Faculty of Biosciences and College of Science.
Strategic Mandate: To provide higher education, undertake research, disseminate knowledge and foster relationships with the outside persons and bodies.
Our Vision: To produce high caliber Food Scientists and Technologists who will fit into the developmental agenda of Ghana and Africa
Core Values: Integrity, Discipline, Excellence, Teamwork and Dedication to work
The Department of Food Science and Technology continues to provide scientific and technological training to students and professionals in the food and beverage industry. The Department offers programmes such as BSc Food Science and Technology, MSc, MPhil and PhD in Food Science and Technology. Department also offers an MSc Food Quality Management under the Institute of Distance Learning (IDL) Programme. The Department is also partnering with ISA Lille, France for Double Degree programmes whereby our third year students can complete the final year at ISA Lille (BSc awarded by KNUST) and spend one extra year for Masters Degree (awarded by ISA Lille). In this partnership between KNUST and ISA Lille, we also have framework of Staff Mobility for Teaching and Training.
Our graduates continue to work in the food and beverage industries in various capacities as well as entrepreneurs or working for local and international food companies or pursuing further studies. The Department is a hub of modern food innovations with required facilities. We have developed various new food products from our local food materials and offer training in how to make virtually any food product.
Our Laboratories/Facilities include: General Food Analysis Laboratory, Mycotoxin (Aflatoxin) Laboratory, Food Product Development and Sensory Evaluation Laboratory and Food Processing Unit.
Staff Strength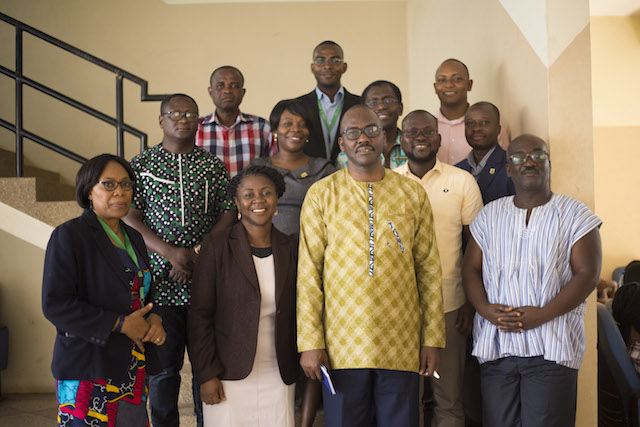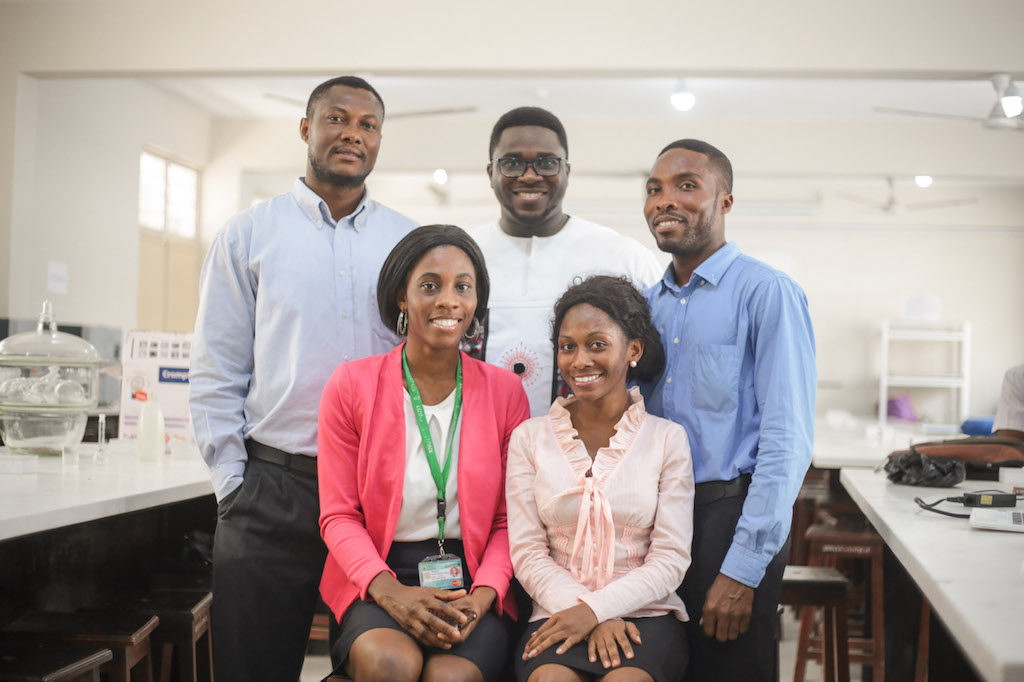 The current staff strength stands at sixteen (16) Teaching staff: two (2) Professors, one (1) Associate Professor, six (6) Senior Lecturers, one (1) Senior Research Fellow, four (4) Lecturers and two (2) visiting Professors (Prof. Kolawole O. Falade, from University of Ibadan, Nigeria and Prof. Benjamin K. Simpson, McGill University, Canada); five (5) Technical Staff and one (1) Administrative staff.  It should interest you to know that the Former Vice-Chancellor of KNUST (Professor William O. Ellis) and the current Provost of the College of Science-KNUST (Prof. Ibok Oduro) are from/in this Department. Graduate Research and Teaching Assistants (From Graduate students and National Service Scheme) are recruited yearly to support our core mandate.
The Department has strong, experienced and admirable team players who are very interesting/enthusiastic for active teaching, learning and research activities. Our doors are open for collaboration in various food related areas.
Programmes:
A four-year BSc Food Science and Technology,
One year MSc. Food Science and Technology,
One year MSc. Food Quality Management,
Two years MPhil. Food Science and Technology and
Four years PhD Food Science and Technology.
Other certificate courses also run by the Department include:
KNUST Food Hygiene Short Course

Extrusion Technology

Gari Processing

TOT on Everything you need to know about Sweetpotato,

HACCP and Food Safety,

Handmade/Artisanal Chocolate Making
Services offered by the Department:
Analysis of products for certification

Nutrient labelling

Mycotoxin/Aflatoxin Analysis

Quality assessment

Plant design for commercial food manufacturing

Product development training

Conferences/Seminars/Workshops (Food Fraud Conference)

Short Certificates Courses:

Tailor-made training

Chocolate Drinks and fruit juices (Order)
Graduates from Food Science and Technology programmes are trained to acquire skills and knowledge in food processing, food preservation and the general properties of food materials, and so be equipped for a wide range of technical positions within the food industry. They are also equipped with the necessary knowledge and skills required to operate effectively in the food industry at various management levels.
Graduates are also trained to identify potential hazards in the processing of food and be able to apply the knowledge acquired to reduce or eliminate them, and so ensure the safety of the community's food supply.
Rationale for training students' is to foster the development of intellectual independence, critical thinking skills and flexibility for problem solving towards the attainment of food and nutrition security.