Eighty-Four MasterCard Foundation Scholars Received Training in Yoghurt Production at KNUST-Food Processing Unit
Thu 30 Sep 2021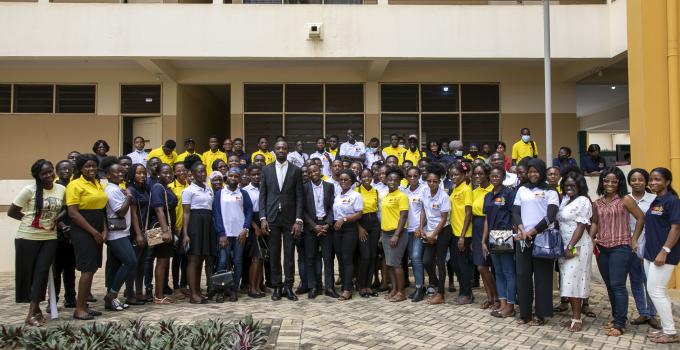 The KNUST–Food Processing Unit under the Department of Food Science and Technology (FST) facilitated training in Yoghurt production for eighty-four (84) MasterCard Foundation Scholars in the Kwame Nkrumah University of Science and Technology. The 4-day training which began on Monday, 20th September 2021 aimed at introducing the scholars to an overview of the Yoghurt industry, the requirement for venturing into yoghurt production, the basic principles and concepts of Good Manufacturing Practices (GMPs) and Hands-on training in Yoghurt making.
The Lead Facilitator, Dr. Eric Owusu Mensah shed light on the existing market for yoghurt in Ghana as well as ingredients and equipment required for starting up a yoghurt venture. Gleaning experiences from his over 13 years experiences in Quama Food Pro. Co. Ltd – Producers of Yofresh yoghurt, Dr. Owusu Mensah stated some of the innovations the scholars could bring into the yoghurt industry as they venture into the market to compete with existing brands. Dr. Mrs. Gloria Ankar-Brewoo (Senior Lecturer, FST) also highlighted the need to apply Good Manufacturing Practices (GMPs) in their start-up industry to ensure that yoghurt provides the intended health benefits. She added that since milk is a rich substrate for microbial proliferation, it is important that systems are put in place to ensure the personal hygiene of producers, a hygienic environment for production, the use of clean equipment and the purchase of safe start-up ingredients such as milk from reputable sources.
During the Hands-on-Training session, scholars were trained on Homogenization of Milk products, the Pasteurization stage, Cooling and Inoculation of starter culture, Fermentation, Filling into bottles and storage of final products.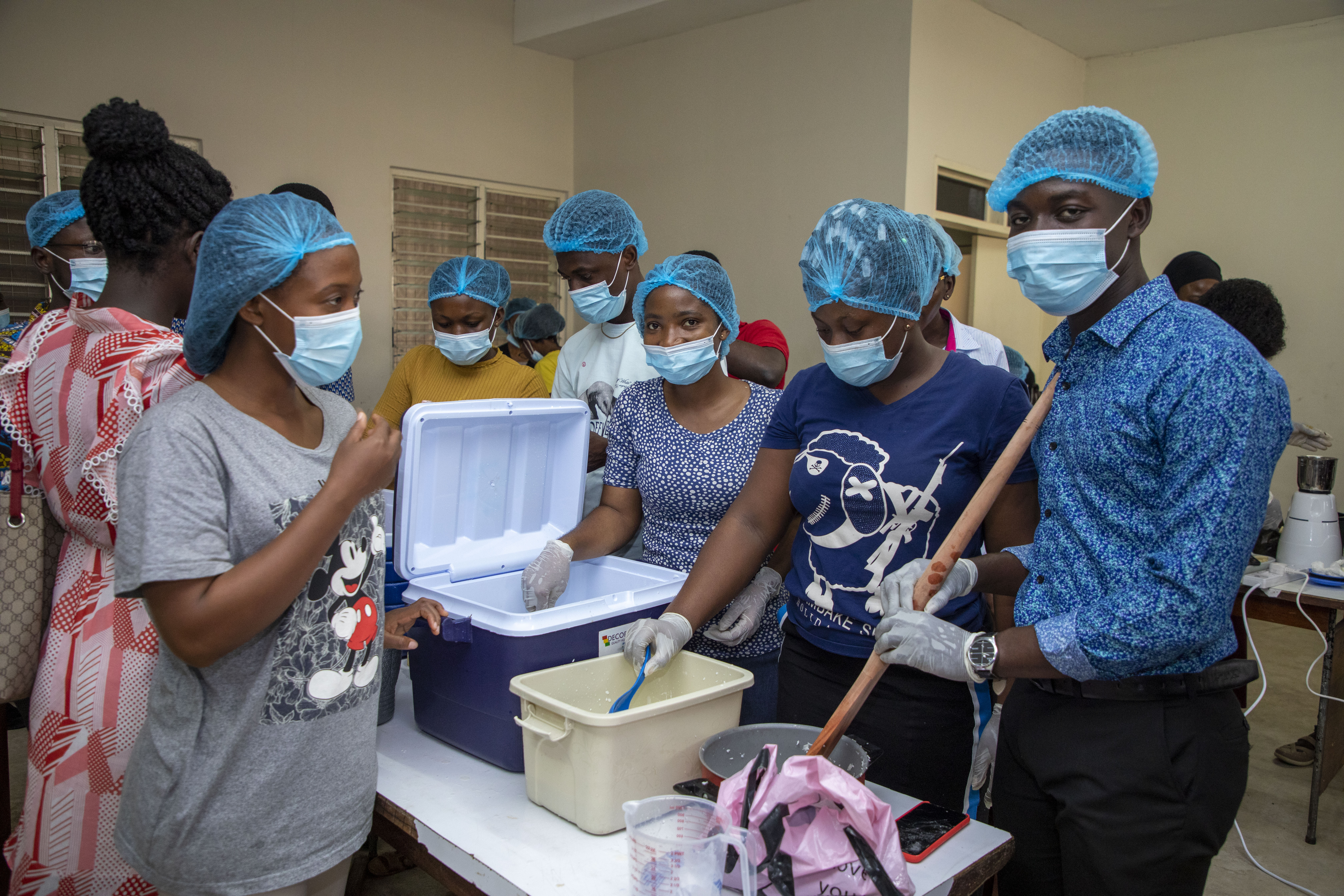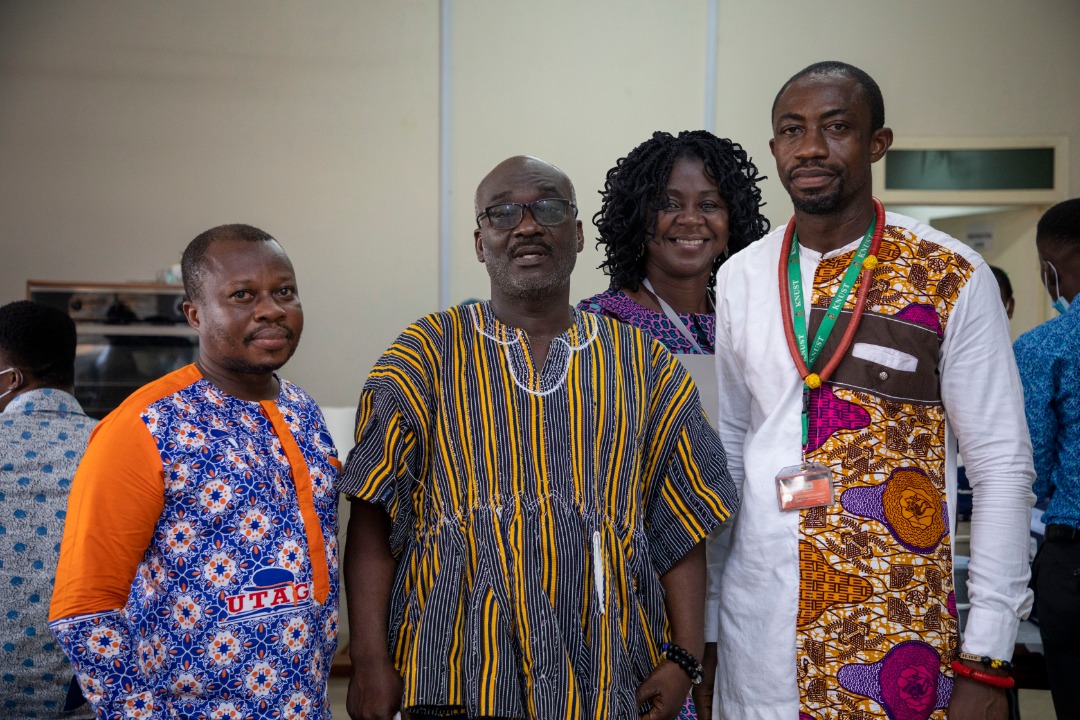 The Head of the Department of Food Science and Technology, Prof. Isaac W. Ofosu spoke on the Department's vision of making the Food Processing Unit a business hub where students who want to develop their entrepreneurial skills will be trained.
The College Registrar, Mr. Kwame Yeboah jr (ACIM), who represented the Provost of College of Science, Prof. Leonard Amekudzi, reiterated the university's vision on entrepreneurship training for the socio-economic development of Ghana and encouraged the scholars to take advantage of the programme.
The contributions from Mr. Yaw Agyei Gyasi (Technician, FST), Mr. Redeemer Agbolegbe (Technician, FST), Mr. William Appau (Technical head, FST), Mr. Samuel Nash (Programme Officer, MasterCard Foundation KNUST), and Faculty members of FST especially Dr. Leonard De-Souza and Dr. Jacob Agbenorhevi, toward the success of the training program were acknowledged.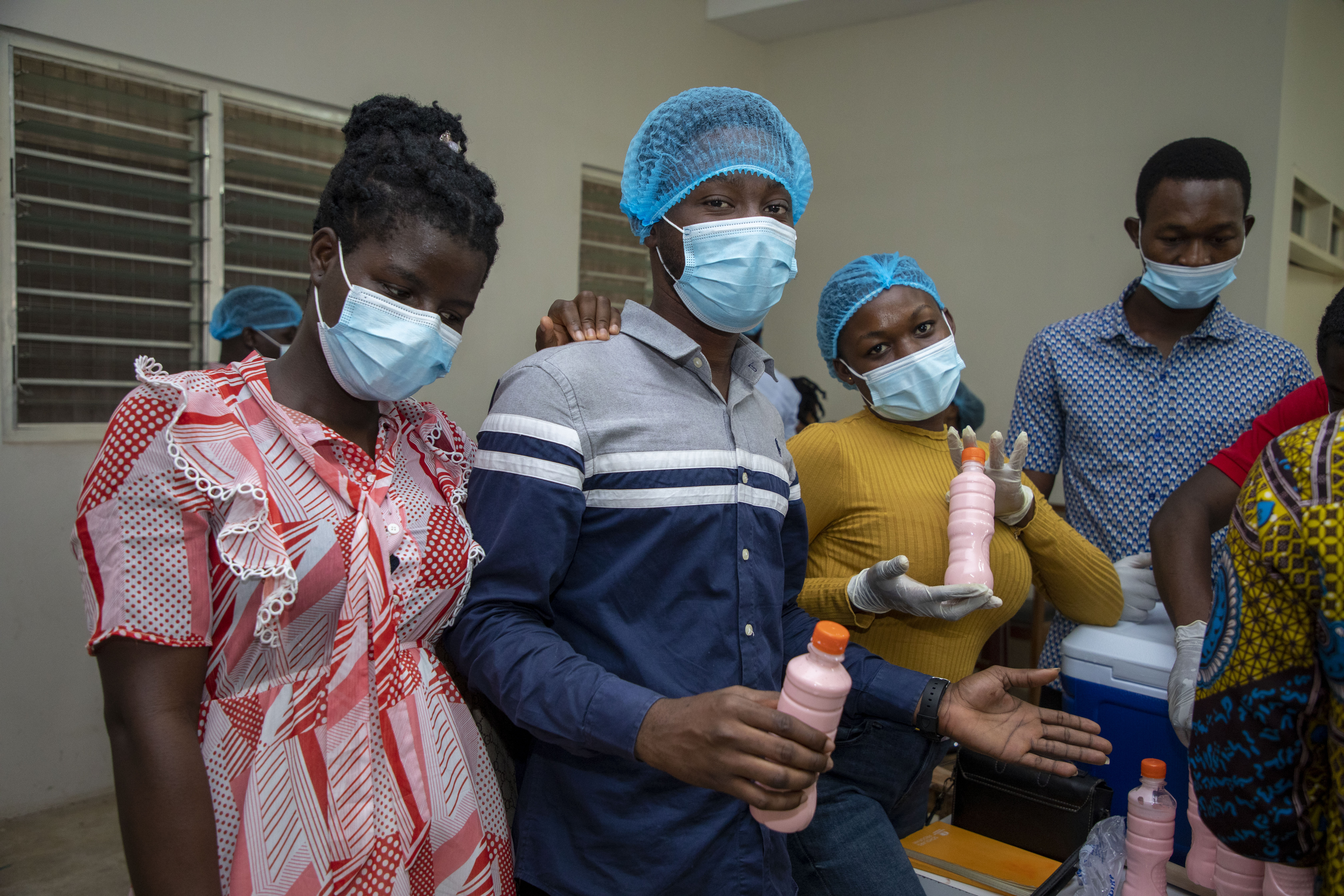 On the final day of the training, the scholars expressed their excitement as they packaged their yoghurt with their proposed brand names. They expressed their gratitude to the facilitators, Department of Food Science and Technology,  College of Science, the MasterCard Foundation, and KNUST. They promised to start up their yoghurt industry and also train others in yoghurt making as part of their mandate to give back to their communities.