FIRST YEAR'S ORIENTATION (2023-2024 ACADEMIC YEAR) - DEPARTMENT OF FOOD SCIENCE AND TECHNOLOGY
Fri 20 Jan 2023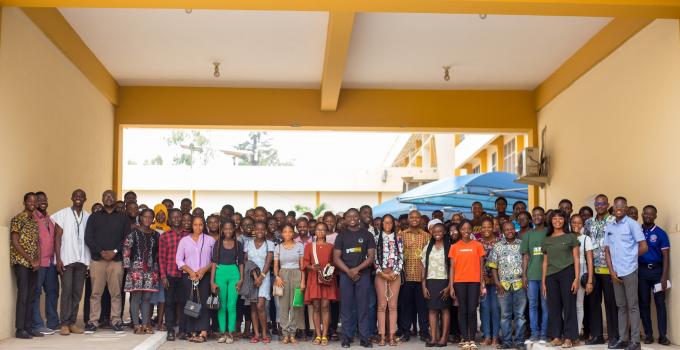 The annual orientation for freshmen in the Department of Food Science and Technology was held on the 19th of January 2023, at the College of Science Building, Second Floor room 19, at 9:00 am GMT. The event commenced with an opening prayer from Mr. Theophilus Yarkwah and kept running with an introduction by Mr. Nelson Attipoe (MC for the occasion), who gave little snippets of expectations for the occasion.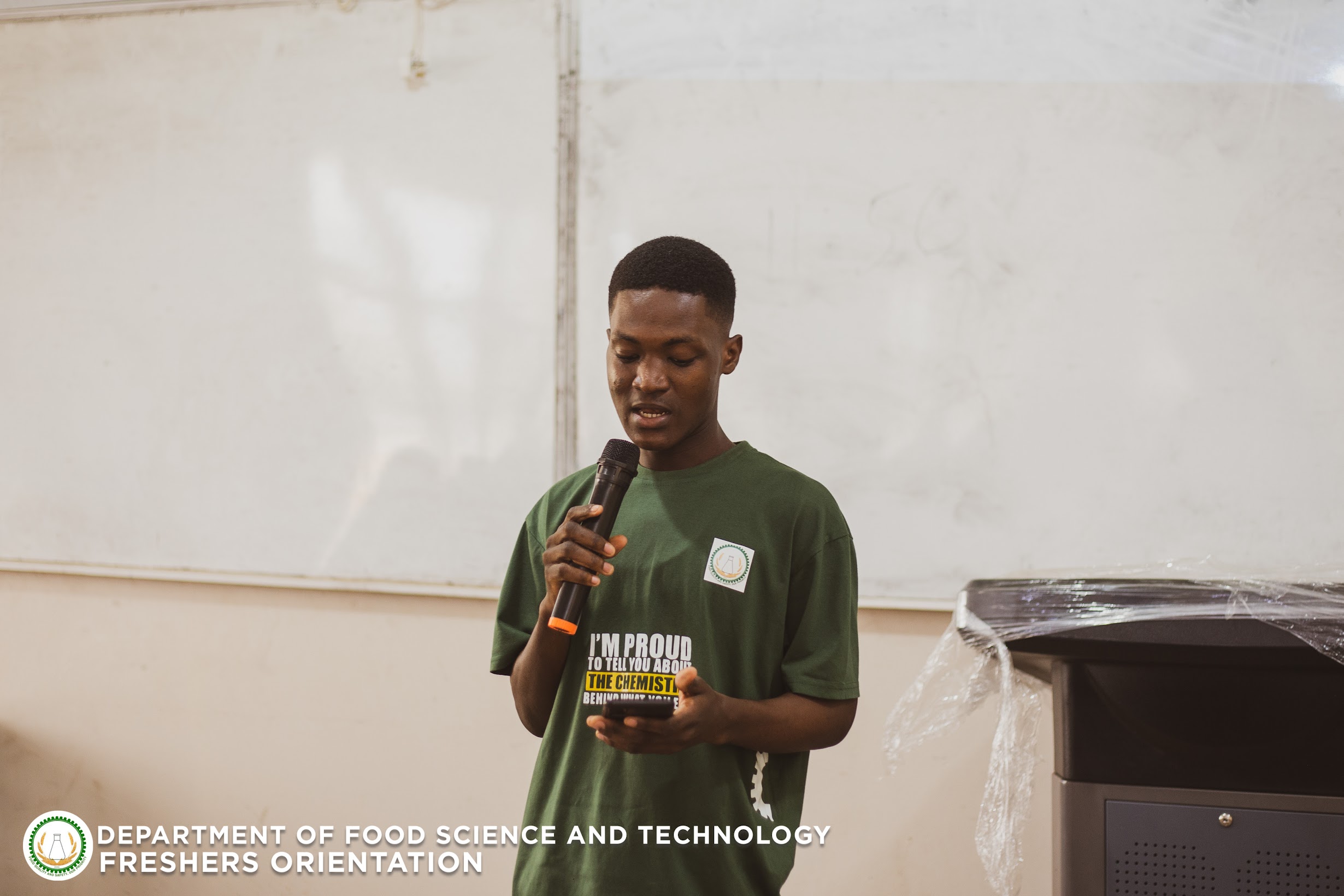 Freshmen, Lecturers and staff were welcomed with a short address from the HOD (Prof Isaac Williams Ofosu), who stated in brief statements the developments and accomplishments of the Department. He touched on the introduction of new programs to be run in the department, to a general education and sensitization on the need for food scientists in the world. He further emphasized on why the program was the best for freshmen and how this was the best place they could find themselves.
Prof Jacob Agbenorhevi (Examinations Officer) continued to enlighten students on the examination rules and grading system in the university, especially highlighting the detrimental effects of examination malpractices on the academic, future professional lives of students, and the need for its' avoidance entirely throughout their four-year stay.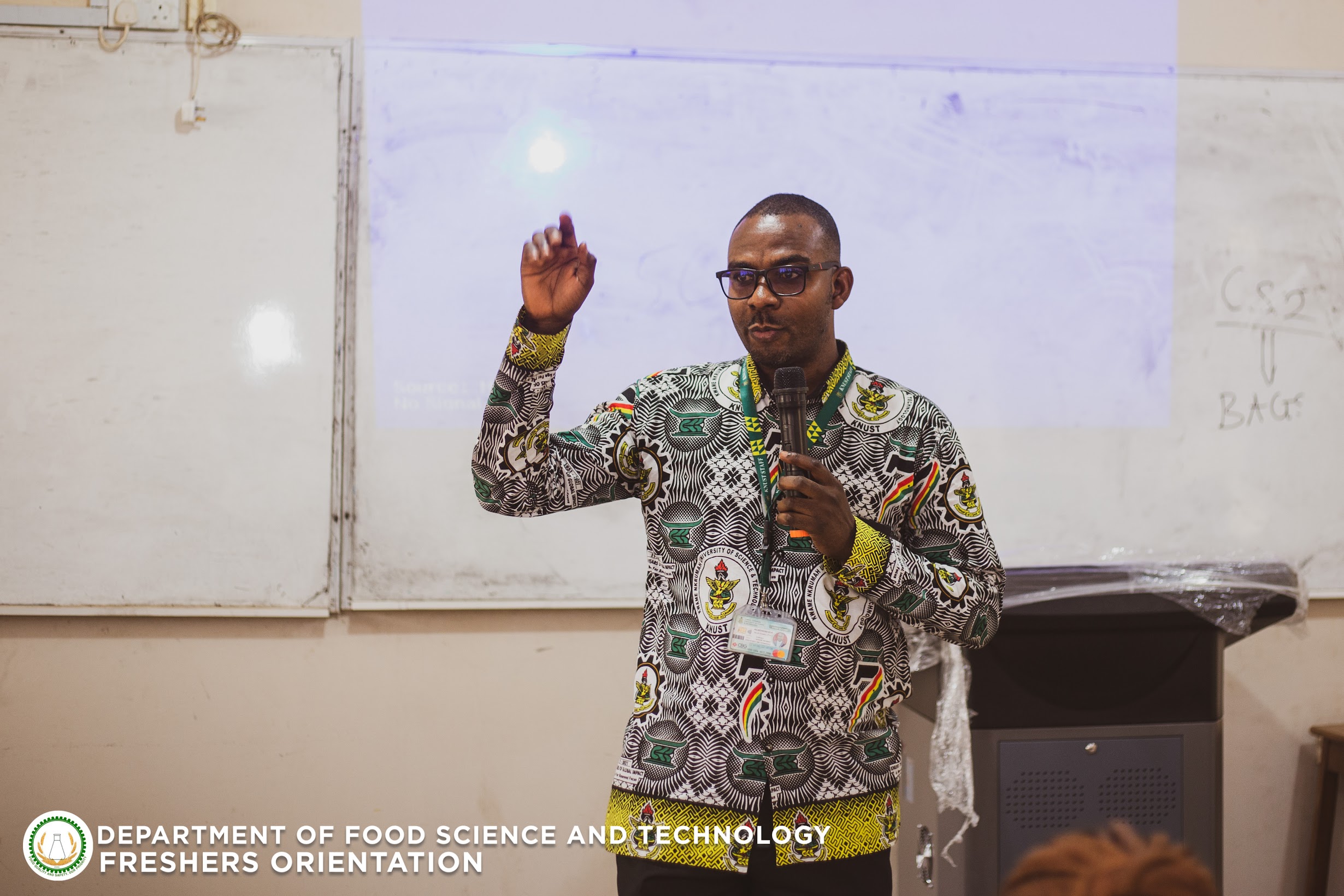 With many career prospects in Food Science, there was a need to school freshman on the endless possibilities of reading the program, and this was augustly done by Dr. Erick Herman Lutterodt. Who not only mentioned career prospects, but also made known some alumni thriving in such paths.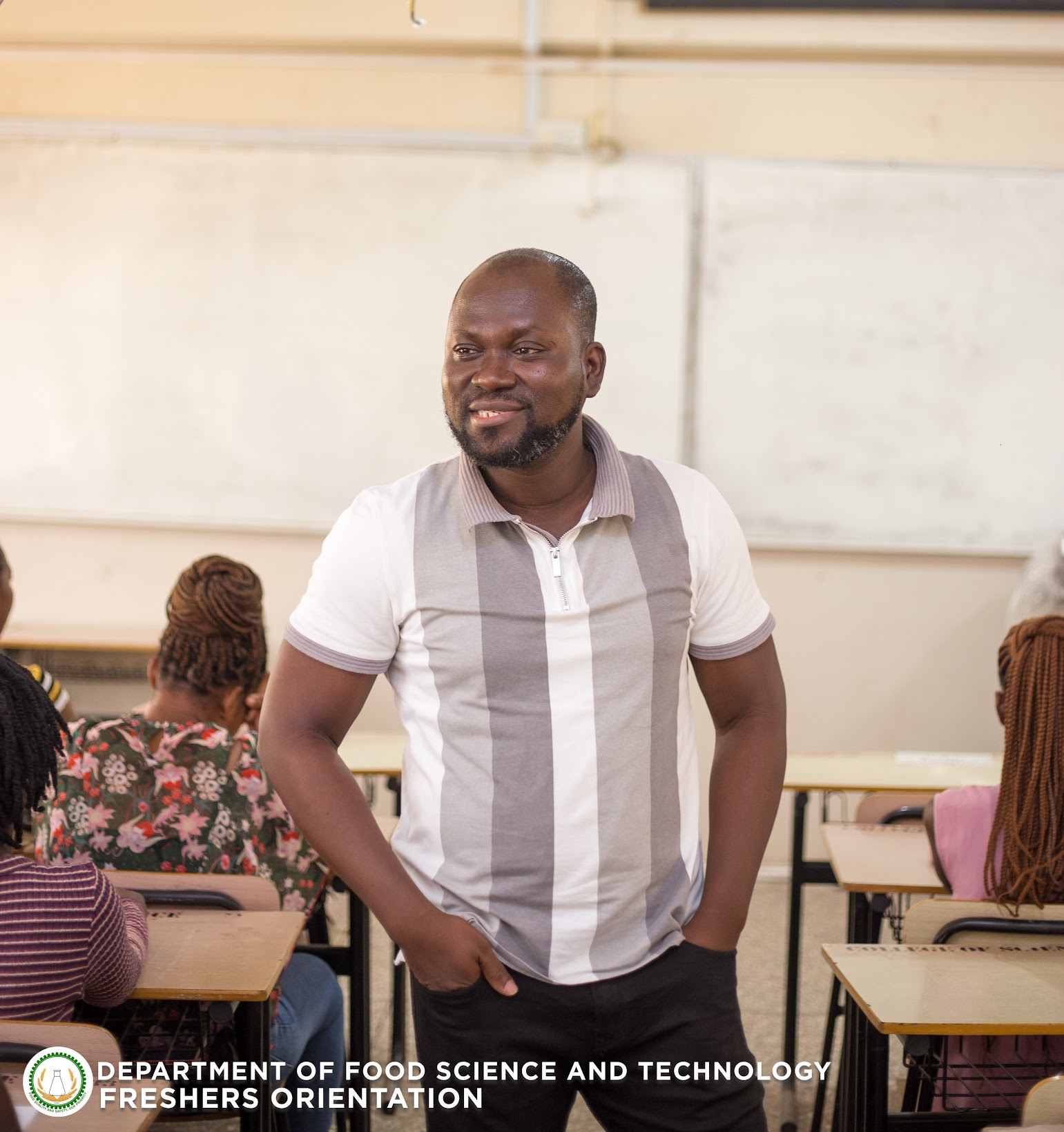 Safety could not go unmentioned, and Dr. John-Lewis Zinia Zaukuu made it a point to educate freshmen and all present on the various hazards, mitigation and preventive measures that could be enforced in case of occurrence.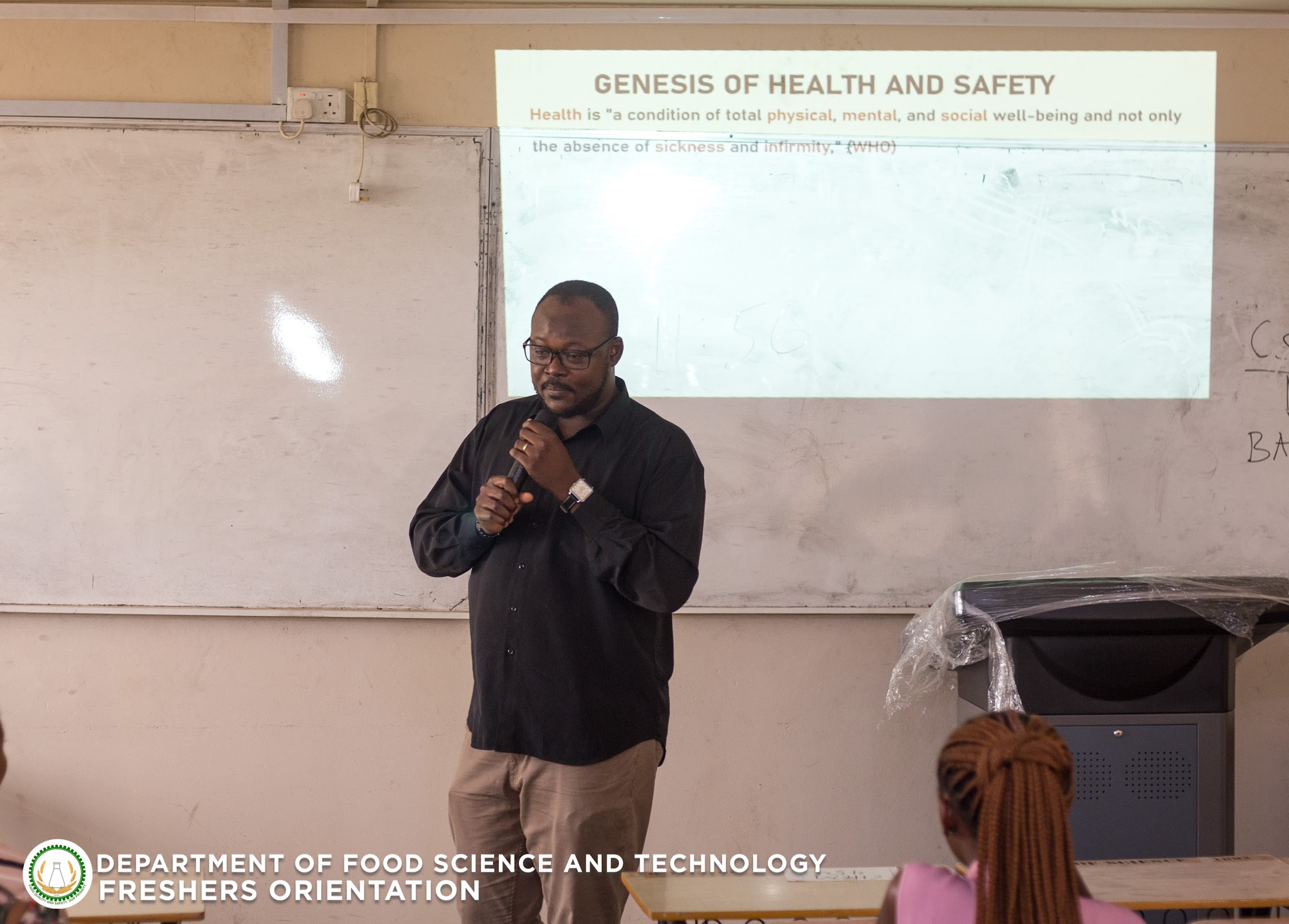 A realization of the need for discipline, strong set of core values, and a sense of self, led to a session by Dr. Eric Owusu Mensah, as he talked extensively about these values and their contribution towards all-round development.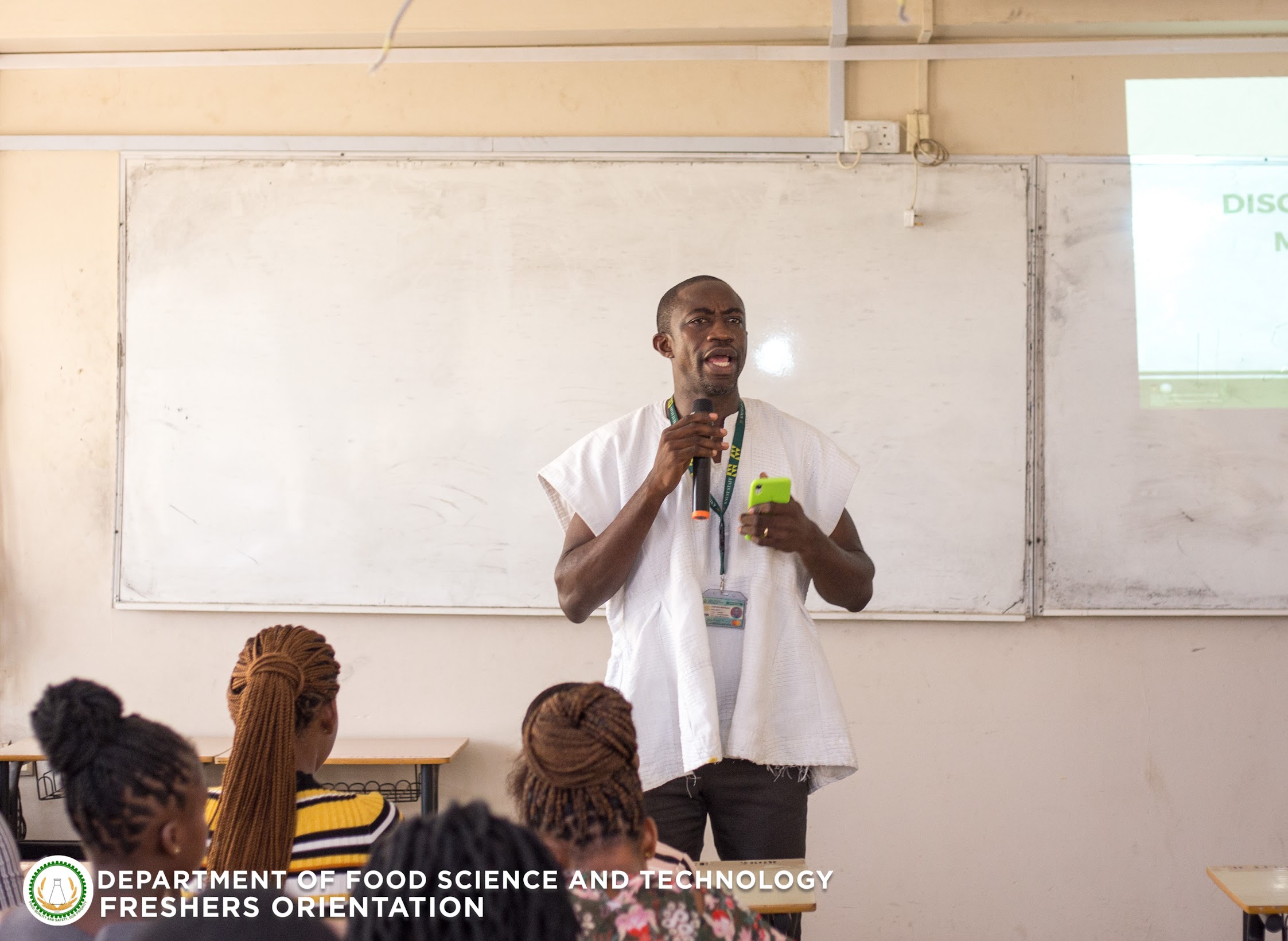 The student body President (Mr. Frank Arhin), also apprised freshmen about AFSTS, various committees, their activities, how they could get involved right from their first year in the university.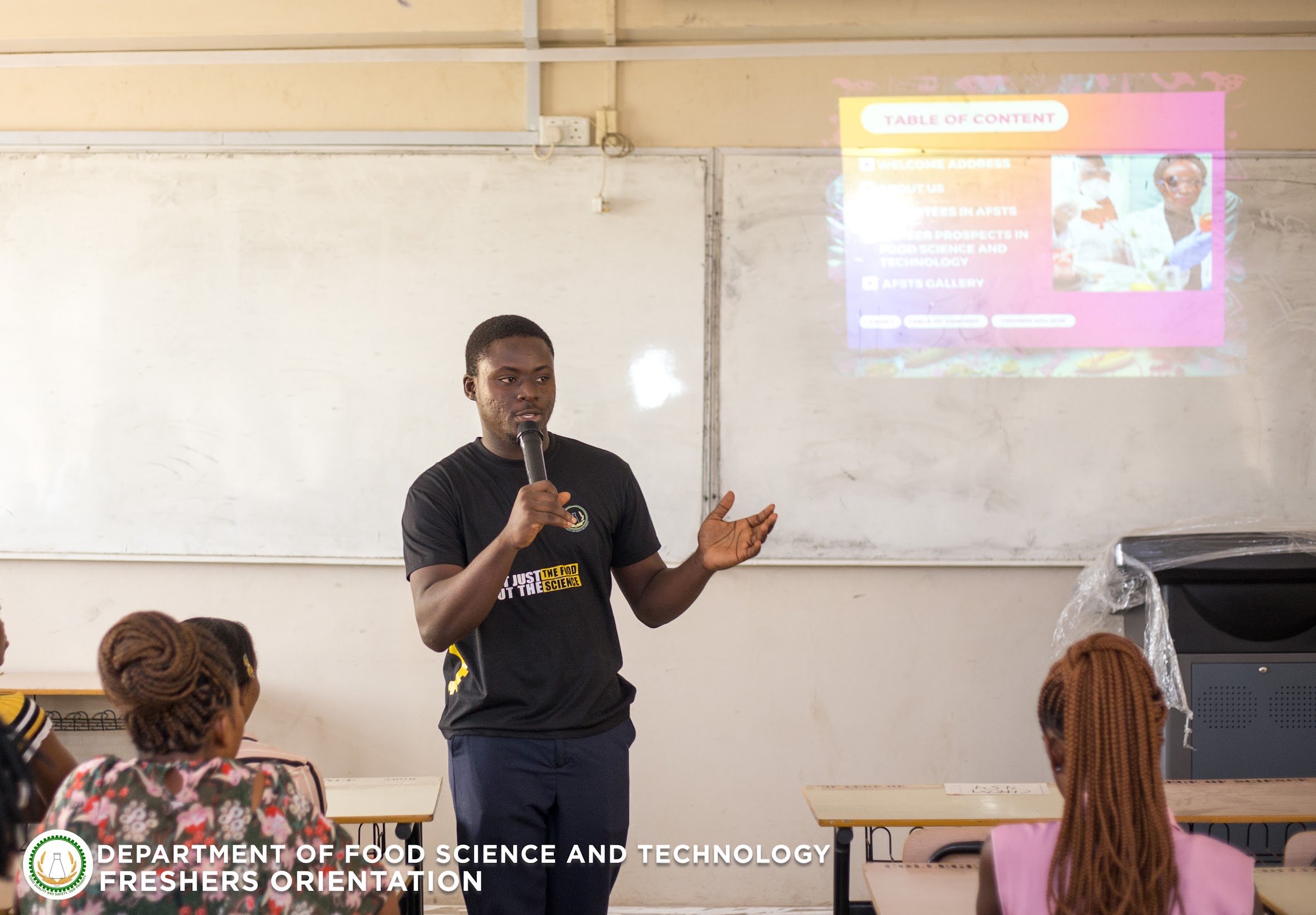 The curtains were drawn with a Q and A session, election class reps for the first years and a closing prayer by the MC of the occasion.
Other staff present were, Prof. Faustina Duffie Wireku-Manu,  Dr. Francis Alemawor, Dr.Leonard Delali Kodjo De-Souza and Mr. William Appaw. Research and Teaching Assistants from the Department were also present to support the event. More photo's about the event can be found below.