Food Science and Technology Lecturers visit ISA Lille
Main page content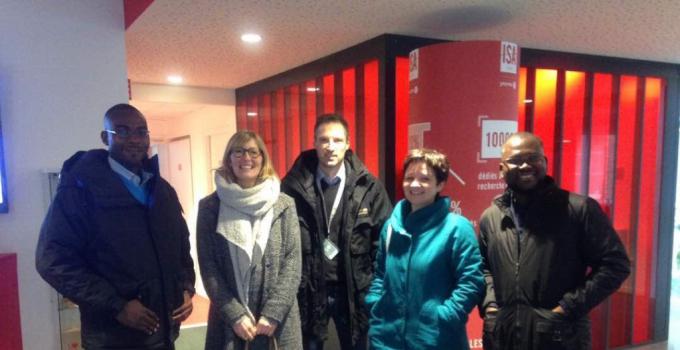 Dr. Jacob K. Agbenorhevi and Dr. Herman E. Lutterodt, both from the Department of Food Science and Technology, KNUST visited ISA Lille, France, from 29th January 2018 to 2nd February 2018.  The visit was arranged again on 28th November to 5th December 2018 and 11th to 21st December 2018 for Jacob and Herman, respectively.  The visits were under the "Staff Mobility for Training" and "Staff Mobility for Teaching", respectively, in the frame of the Erasmus + project no 2017-1-FR01-KA107-036901 between ISA Lille and KNUST. The objectives include teaching, presentation of pedagogy through field visits, case studies and projects, and also to have discussions on future research cooperation. The Food Science and Technology is also partnering with ISA Lille, France for Double Degree (3+2) programme in which our third year students can complete the final year at ISA Lille (BSc to be awarded by KNUST) and continue for a year for Masters Degree (awarded by ISA Lille). 

As part of the visit, the Lecturers met both staff and students at ISA Lille, to discuss our students performance and suggestions for improvement on the way forward. Two industrial visits were made to a Coffee Producing Company and Lesaffre (world largest producer of yeast). What is interesting to note is that ISA Lille Faculty is usually engaged for research supported by the industry. The student internship is also designed to achieve problem based research and learning outcomes.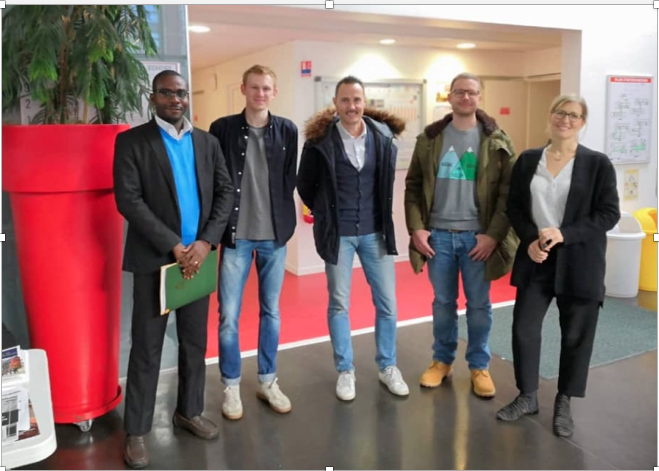 The visit to ISA Lille presented the opportunity to interact with Researchers at ISA Lille on possible areas for collaborative research, proposal writing, teaching and training mobilities. It is expected the project will ultimately yield great impacts as it will help improve our network, international collaborative research and research-based teaching. This will eventually contribute to efforts to achieve global food security.