Food Science Students develop innovative food products
Wed 8 Jan 2020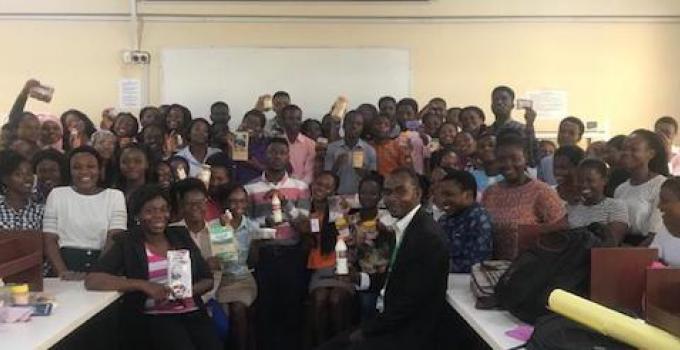 In the Department of Food Science and Technology -KNUST, students are exposed to industrial and field work as well as situations or problems outside the academic circles.
As part of the BSc. Food Science and Technology programme, the fourth-year students of the department offered a course in Food Product Development and as part of the course work, students were made to develop innovative food products. There were several products that the students developed ranging from improved packaging, adding value to an existing product to completely developing an entire new product.
There are many indigenous and traditional foods locally known for Ghanaians that are not being consumed most often due to problems mostly related to poor packaging and short shelf-life. Hence, some of the students designed an innovative packaging material for "Wagashie", a locally known cheese. Others also developed an instant "Kakro" mix and instant Coconut biscuit locally known as "Poloo" which are indigenous snacks. The objective is to make the products more readily available. Other products include Cassava Croaker "Momome" seasoning powder, incorporation of orange fleshed sweet potato (OFSP) into "Poloo" and packaged breakfast meal from maize grits locally known as "Oblayo". An instant mashed Kenkey was also produced. With this product, all you need is addition of water and you are good to go. Watermelon seed paste and Sesame seed paste were also produced to provide an alternative source of spread for people trying to control their fat intake. Other interesting and innovative food products that were produced include 'the 'Date syrup' and ''Date coffee'', 'protein bars from Palm Weevil larvae' and packaged 'Palm Weevil larvae meat'.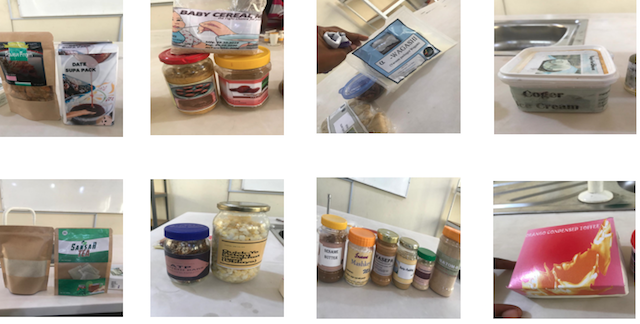 Most of these products came as a result of students aiming to add value to local food crops and also reduce the rate of post-harvest losses throughout the food production chain. Students applied all the aspects of Food Science and Technology they have been exposed to, including food additives, food processing technology, sensory analysis, packaging and shelf-life, post-harvest technology and food analysis, to develop these products.
It is expected that most of these products would be upscaled to help improve food security. Collaborators, especially from Food Industries and interested individuals are welcomed for collaboration.
Course Lecturers: Dr. (Mrs.) Faustina Dufie Wireko-Manu and Dr Jacob K. Agbenorhevi