FST-KNUST organizes Food Hygiene Certificate Course for Aqua Safari Staff
Tue 13 Sep 2022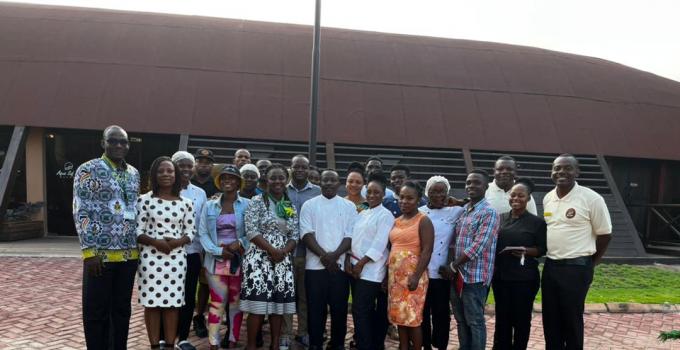 The Department of Food Science and Technology, KNUST trained the Food and Beverage Staff of Aqua Safari Resort at Ada, on food hygiene and safety. The short course was facilitated by Dr. (Mrs.) Gloria M. Ankar-Brewoo and Prof. Jacob K. Agbenorhevi (Course Coordinator) on 23-24 August, 2022. They were supported by Ms Josephine Asare-Bediako (Senior Administrative Assistant).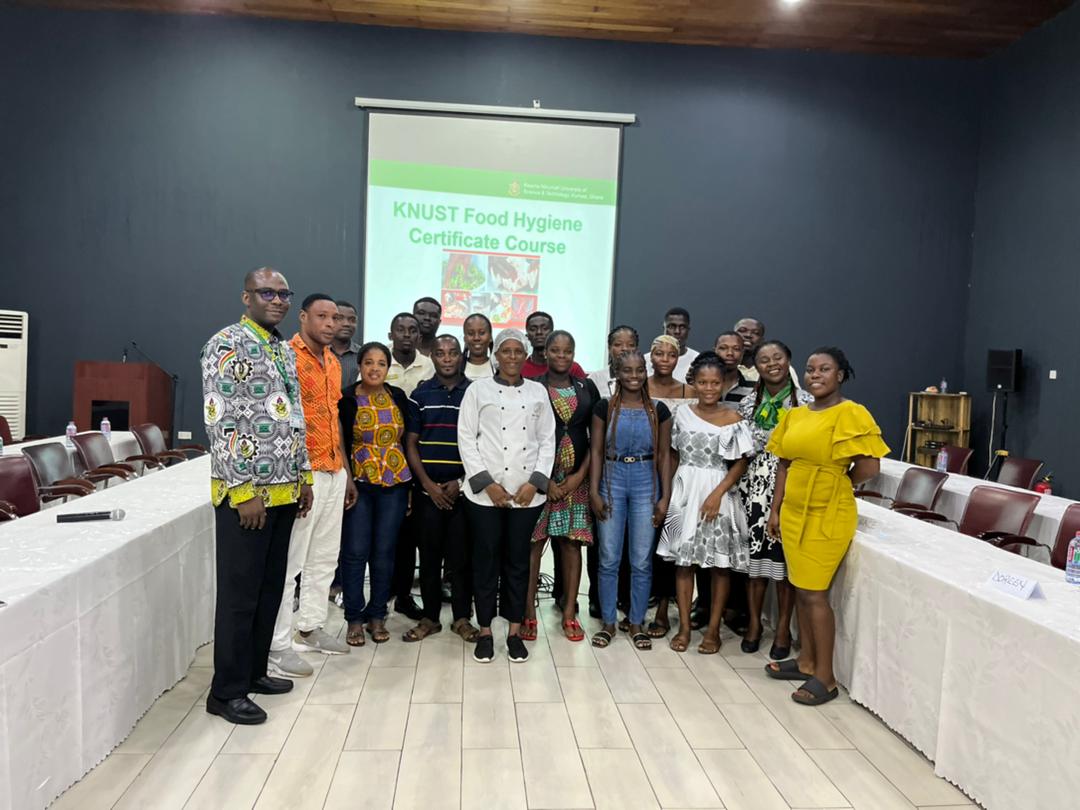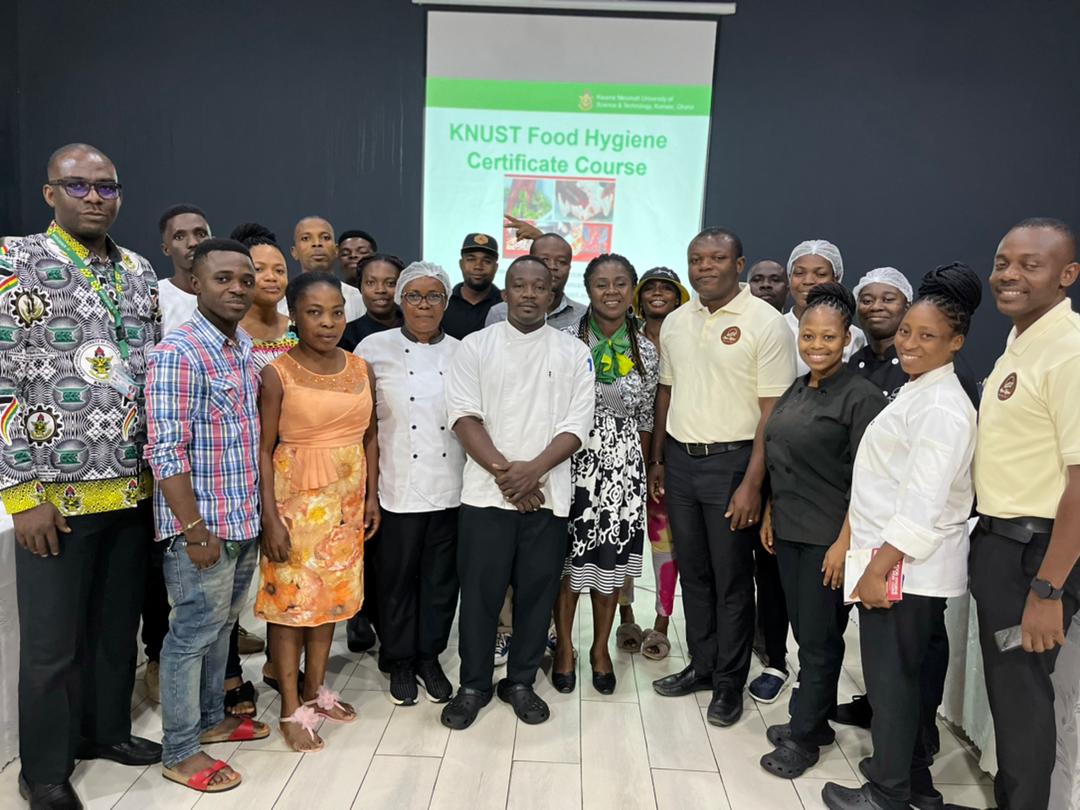 This marks the third time the KNUST Food Hygiene Certificate course and HACCP Training was run for staff of Aqua Safari Resort, Ada; the previous ones in 2019 and 2020. The training was organised in collaboration with enviroSAFE Ghana Ltd.
Mr Yaw Banahene, Managing Partner at enviroSAFE Ghana and HSE Consultant for Aqua Safari, collaborates with the Department of Food Science and Technology, KNUST to organize the Food Hygiene Short Course for various Catering Staff/Food Handlers. It is part of the collective efforts to ensure safer food and hygienic environment to all workers and stakeholders.
The KNUST Food Hygiene Certificate Course started since 2015. The objective of this programme is part of the Departments' collaboration with the Food and Hospitality Industries for capacity building and to help curb health-related problems like cholera, listeria, salmonella and others, which are linked to improper/unhygienic food handling and storage.
Thirty-seven (37) participants were awarded KNUST Food Hygiene Certificates. They also received Course Manuals.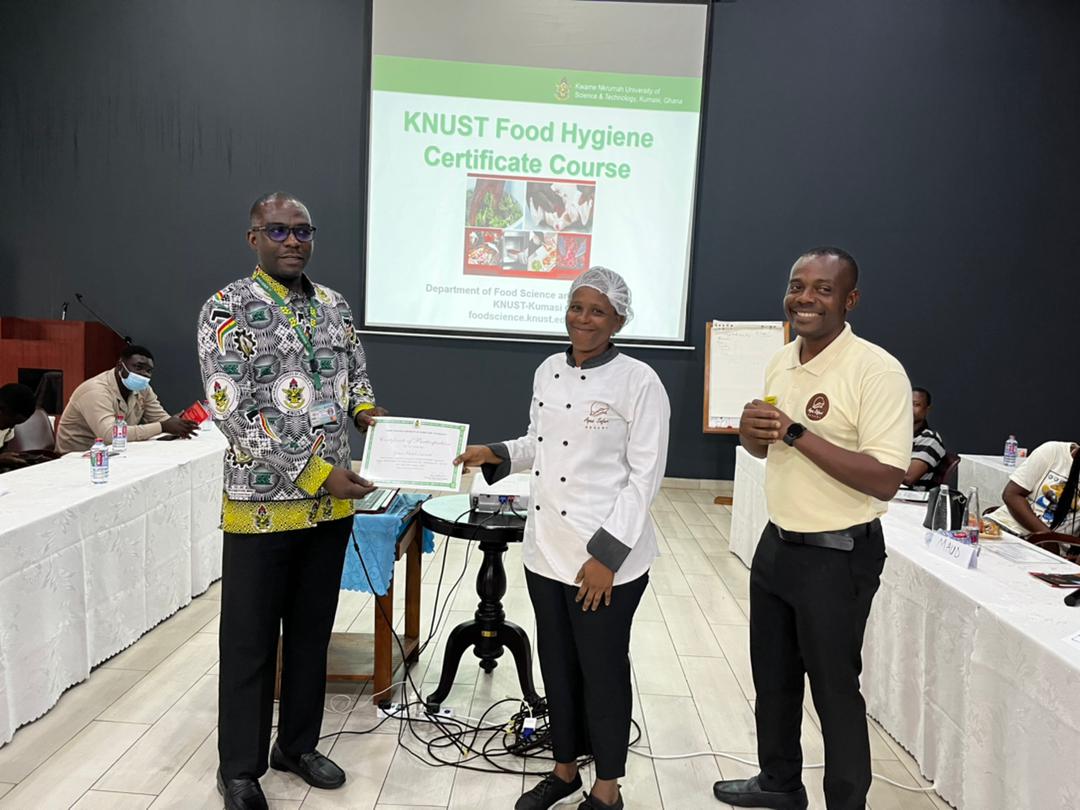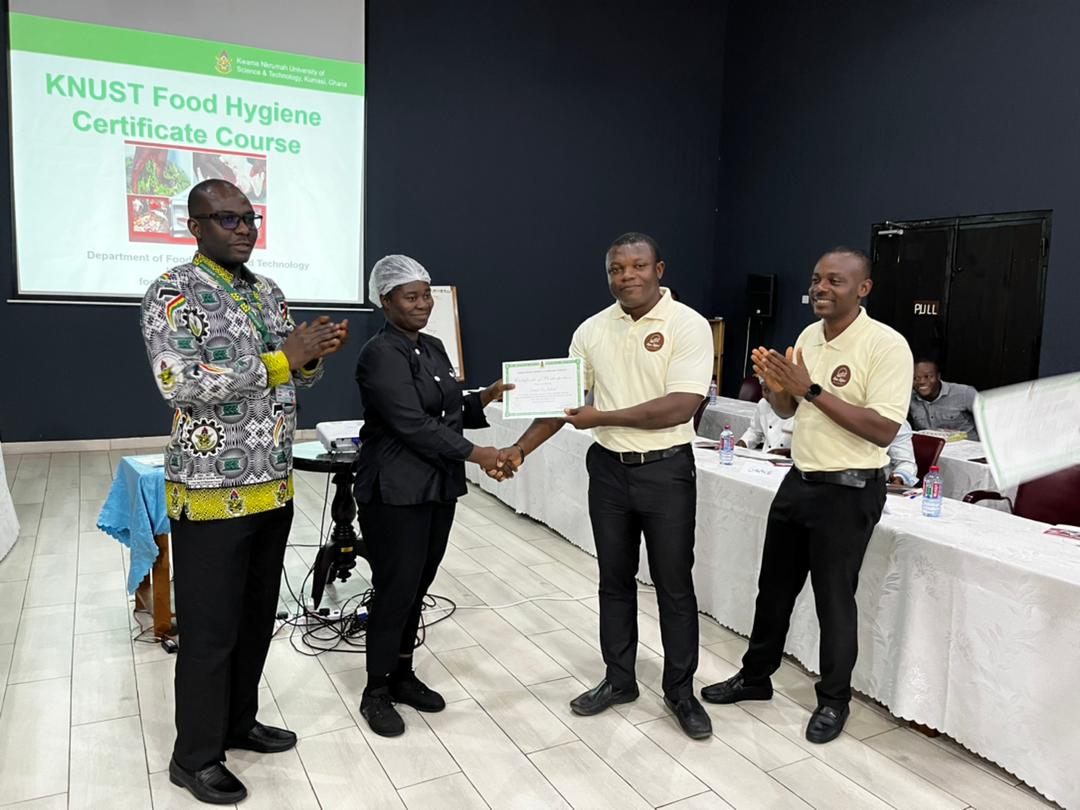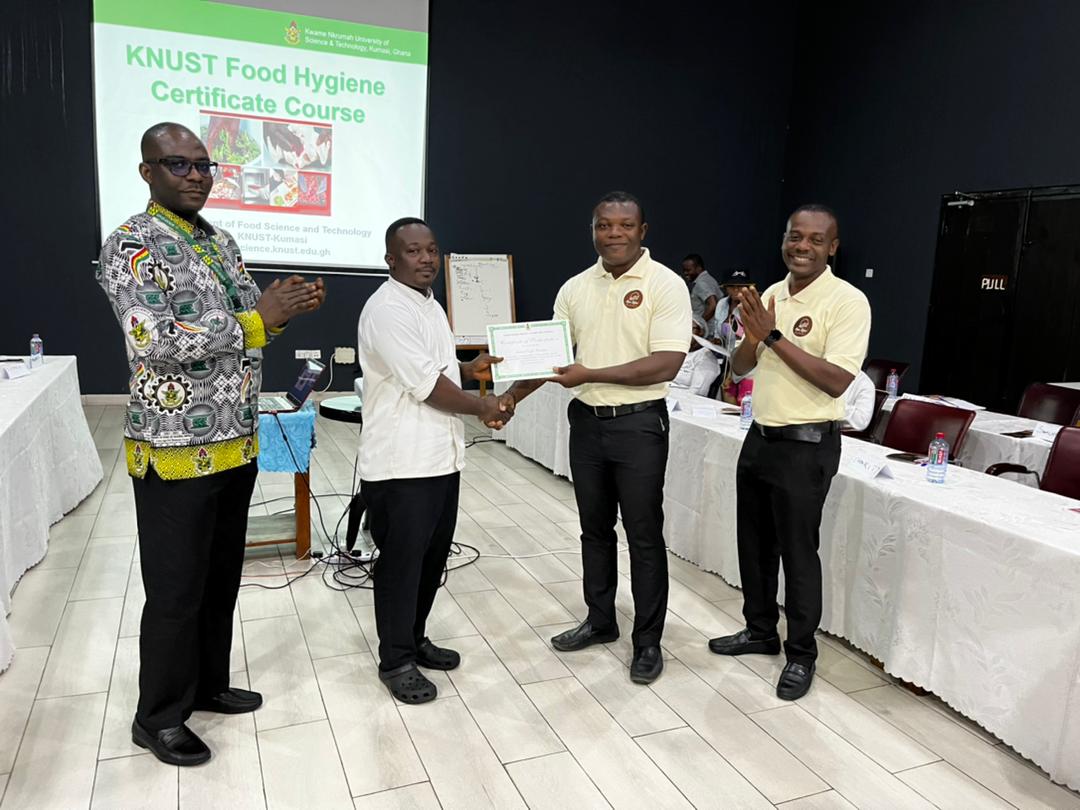 Present were Mr. David Malike, General Manager and Mr. Emmanuel Ajayi, HR Manager of Aqua Safari Resort, Ada. Mr. David Malike in his closing remark appreciated KNUST and the Facilitators for offering the training programme at the premise of Aqua Safari. He also indicated their willingness to offer internship/national service opportunities for KNUST students at Aqua Safari as part of the academia-industry partnerships.
The Management of Aqua Safari ensures regular training of its Kitchen/Food Handlers as a quality assurance process to ensure that they provide safe food and a hygienic environment to all visitors/stakeholders. The Company sponsored the participants for the training.
The participants were excited to have completed the course successfully and received KNUST Food Hygiene Certificate. They assured to practice what they learned to ensure continual food hygiene and safety.