FST-KNUST Staff and Students visit FAIRAFRIC Ghana
Mon 23 Aug 2021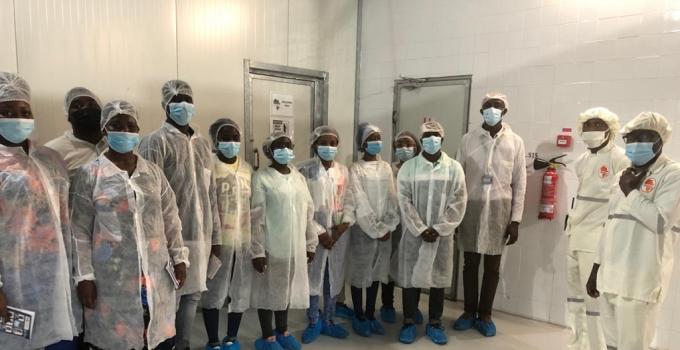 With the aim of achieving the University's vision of developing practical oriented manpower to feed the industry, a team of postgraduate and undergraduate students led by Dr. Eric Owusu Mensah and Teaching Assistants from the Department of Food Science and Technology, KNUST visited Fairafric Ghana located at Suhum on 29th July, 2021. This educational trip was an integral component of Cocoa Processing Technology course which seeks to equip students with practical knowledge on cocoa processing value addition. The course is taught by Dr Eric Owusu Mensah at the postgraduate level under the headship of Prof. Isaac Williams Ofosu.
Upon arrival, the technical and administrative team of Fairafric; Mr. Gabriel Sackey (Plant Manager), Mr. Henry Sackey (Production Manager), Audrey Marmon-Halm (Quality Manager), Richard Ansah (Production Supervisor), Cephas Migbordzie (Quality Supervisor) and Adjoa Asare (Human Resource), welcomed the team into the processing facility. The plant manager, in his welcome address disclosed that Fairafric Ghana is the first solar powered chocolate production factory in Ghana, producing 100% organic chocolate for local and export market. He also indicated that Fairafric Ghana originated from Munich in Germany and was established in Ghana in 2020. Among the aims of Fairafric Ghana is to create jobs for Ghanaians and also promote the consumption of the premium Ghana cocoa.
Guided by the Production Manager and his team, the students were taken through the various processing stages in the factory. During the tour, it was revealed that Fairafric Ghana produces its chocolate from mainly organic cocoa liquor and cocoa butter. These semi-finished cocoa products passed through nine (9) major processing stages namely; melting, mixing, refining, conching, tempering, depositing, moulding, demoulding and packaging to obtain about eight (8) different chocolate brands. At the end of the tour, the students learnt that conching and tempering are key steps in the chocolate manufacturing process. Conching is essential for removal of undesirable flavor compounds and the development of desirable chocolate flavor. Tempering on the other hand is essential for good crystal formation, glossiness and "snappiness" of chocolate products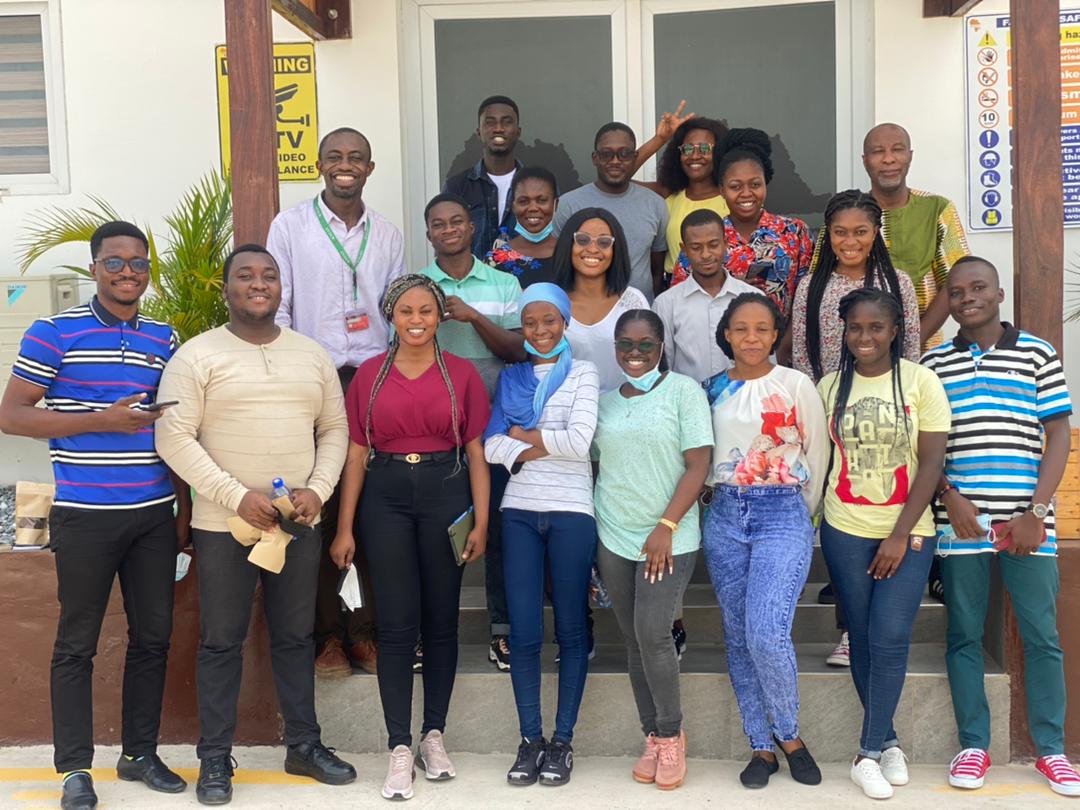 In his closing remarks, Mr. Michael Marmon-Halm, the Managing Director of Fairafric, restated the passion of Fairafric to grow the country's economic and invest in the cocoa farmers. Dr Eric Owusu Mensah, the led, assured the Fairafric team that KNUST Food Science and Technology department is ever ready to support the company with research expertise for product improvement. He therefore indicated he and KNUST are looking forward for research collaborations with Fairafric Ghana in the near future.