FST wins the Overall Best Department Award in the GSA WEBINAR 2021
Fri 30 Apr 2021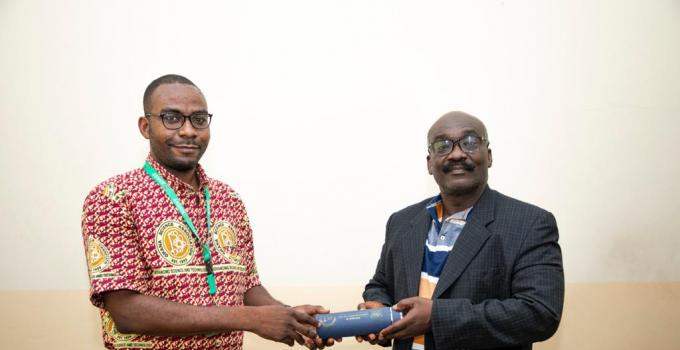 The Department of Food Science and Technology (FST) has won the OVERALL BEST DEPARTMENT AWARD in the Ghana Science Association (GSA) WEBINAR 2021 (10th Research Seminar and Poster presentations of the GSA Kumasi Branch) held on 27th and 28th April 2021. 
With twenty-three (23) abstracts out of a total of 85 abstracts, FST emerged as the Overall Best Department with the highest number of abstracts (i.e., 27% of the total abstracts in the Book of Abstracts).
FST has retained its first position just as in the GSA WEBINAR 2020. This shows the Department's continual commitment to the dissemination of the research works at conferences and an opportunity given to students to present at conferences and publish their research findings.
The HOD, Prof. Isaac Williams Ofosu received the award for the Department.
Professor (Mrs.) Ibok N. Oduro was also awarded the 2ND BEST AUTHOR AWARD.
Congratulations to the FST Staff and students who presented at the conference.