Message from the Head of Department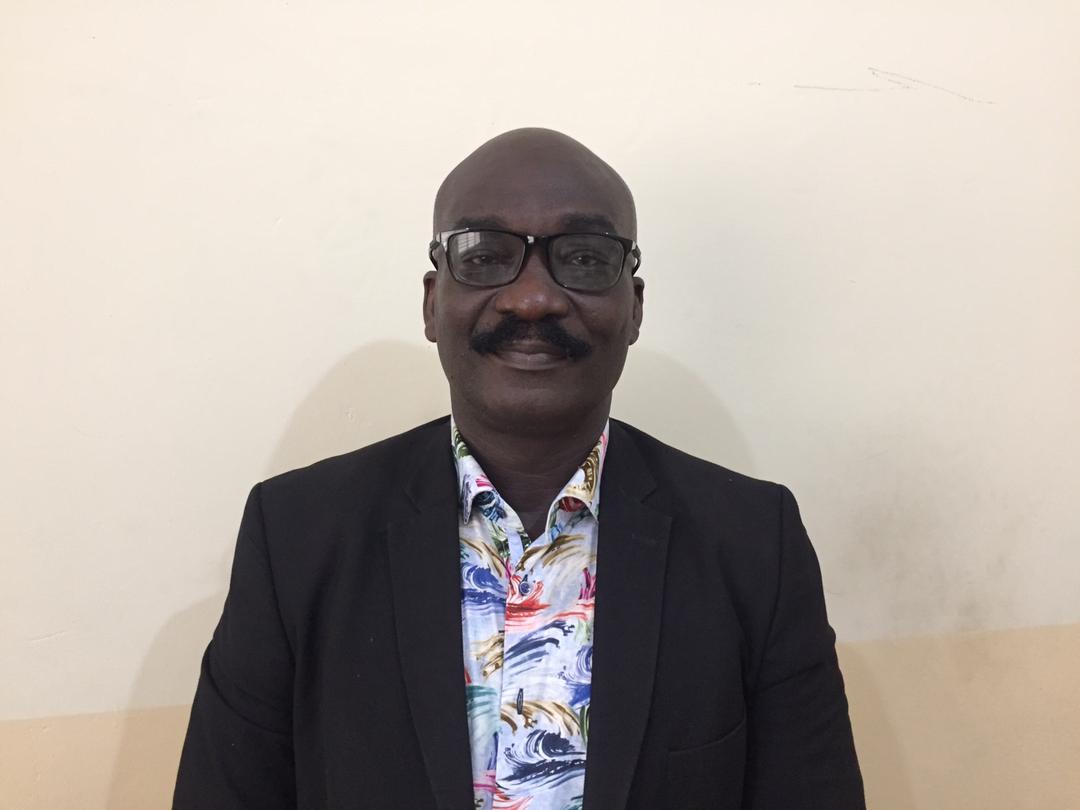 Let me pay tribute to all past HODs and say that I appreciate the effort of Prof. I.N. Oduro as the first HOD who modelled the Department from scratch. While expressing my profound respects for Mr. J. Barimah and Dr. F.D. Wireko-Manu for their efforts in driving forward the Departmental agenda, I have no doubt, the task ahead of me- that of continuing the building process.
Change is dynamic and it offers a fresh input of ideas and drive. I am happy to lead the change that is expected to drive this Department forward. I am happy to welcome everyone to the beginning of the 2019/2020 academic year. The times ahead are as exciting as challenging, but I count on our collective will to succeed.
Though I am adequately prepared for the task ahead, having experienced firsthand, matters relating to the challenges of this Department, I am under no illusions to wishfully think that the work would be blissful. In fact, I have come to learn to lead this Department. I don't know it all so I know I will make mistakes, but I am also prepared to correct them.
In this new era, I shall strive to premise my duties on three key drivers: respect, compassion and fairness. To this end, I want you to remind me of these tenets, when you sense I am drifting. I believe if we strive to respect each other, show compassion to ourselves (as colleagues) and to our students and are uncompromisingly fair to ourselves, then disunity, wormwood and gall, shall have no place among us. We hold in high esteem the spirit and the letter of the statutes of the University, and rightly so because it is our guide in all our deliberations. However, where there are grey areas or doubts, we should let compassion take center stage as we find our way out. The Biblical "do unto others what you want others to do unto you" should be our watch word.
Social media is awash with issues on food safety and this places even more challenge on those of us who claim to be food quality and safety experts. For me, the clarion call is just like what our students have emblazoned as their Association's motto: "Food Quality and Safety, Our Concern". I say this on many occasions when I get the chance to speak and I am obliged to say it again: "That when our food resources are secured and safe, we would probably visit hospitals for some other conditions other than issues bordering on food-borne infections and toxicants".
Securing our food sources is not an easy matter, though. The training in food science and technology as an academic discipline, here at KNUST, has come a long way. We expect that our graduates would help build the critical mass needed for the task ahead in nation building. As the critical mass of technical persons trained increase, it is hoped that such trained graduates shall bring their expertise to bear on our goal of food quality and safety in Ghana.
I have gladly accepted my appointment as the HOD and the responsibilities and the privileges that go with the office. I am counting on the experiences I have so far endured, to make me a better person and a good servant as I lead this Department. I am also counting on my upbringing as a Christian of the Presbyterian faith, to let respect, compassion and fairness characterize my term of office.
Indeed, "I am able to accomplish my task, with the help of God". (Me de Onyankopↄn mmoa bɛyɛ saa!)
Thank you for your attention, God bless us all!
Isaac W. Ofosu, PhD,
Associate Professor and Head of Department.