Champions for Change: Department of Food Science and Technology - KNUST Organizes a Seminar on Leadership and Change Management
Main page content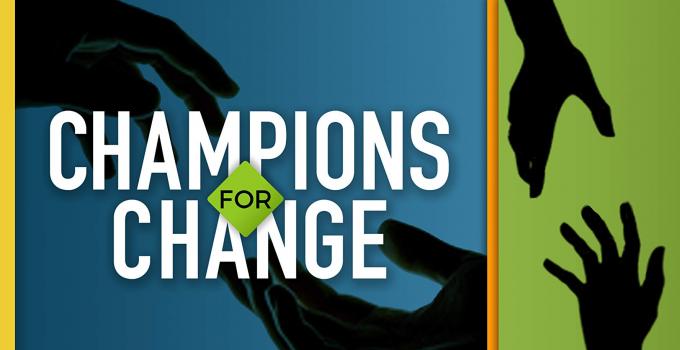 On Wednesday, 27th February 2019, the Department of Food Science and Technology (FST), KNUST, organised the Champions for Change (C4C) training seminar on the topic, 'Leadership and Change Management'. In attendance were lecturers and students (undergraduates and postgraduates) of the department - about ninety (90) in number.
The facilitators of the seminar, Dr. Jacob Agbenorhevi and Dr. Abena Boakye presented on leadership and change mangements principles and skills. They motivated students to catalyse transformation and development in their spheres of impact. The overall objective of the leadership training program was to create a cadre of student champions in KNUST, who understand the importance of leadership and change management for Ghana's socio-economic development.
The Head of Department, Faustina D. Wireko-Manu admonished the attendees (students and lecturers) to embrace the important roles they must play to achieve that development. Leadership skills are essential tools that lawmakers use to make evidence-based decisions about issues of food security and holding all stakeholders accountable for actions and results.
The training was thus relevant for students of Food Science and Technology who would become global food innovators, tackling issues of food and nutrition security in Africa and beyond. Going forward, there is an Academic Board consideration and approval of a reviewed C4C syllabus. It is expected that the C4C Leadership Program will be institutionalised into the KNUST curriculum.