The Department of Food Science and Technology Welfare Committee hosts its Maiden Get Together and Appreciation Day
Thu 5 May 2022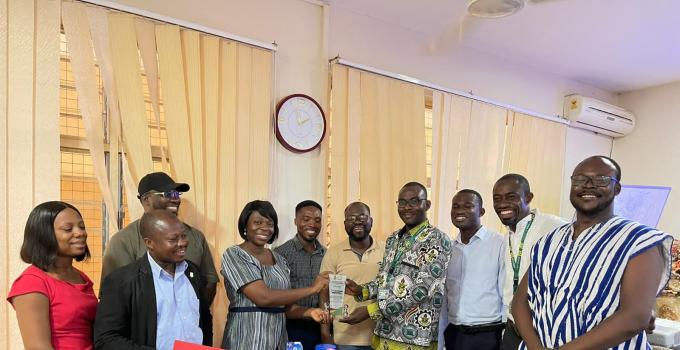 The Welfare Committee of the Department of Food Science and Technology held its maiden Get Together on Wednesday 27th April 2022 at the College of Science Senior Members Common room between the hours of 10 and 11 am. The get together was coupled with a Celebration in honour of the Department's new Professor, Prof. Jacob Kwaku Agbenorhevi (aka JAK-ISRAEL).
The Head of Department, Prof. I. W. Ofosu welcomed all staff to the event and expressed his excitement about the efforts the committee had put in to make the Get together possible. He also used the platform to encourage other committees within the department to work harder and make the progress of their work visible to all. He also tasked the Events and Short Courses committee to work on the modalities to commemorate the upcoming World Safety Day.  
The Chairman of the Welfare Committee, Dr. Eric Owusu Mensah also addressed the gathering on the Welfare Policy and Activities for the year 2022. He stated that the Welfare will seek to create an enabling space for frequent socialization and networking, show affection and support for members in need, organize a refreshment session every week and celebrate the milestone(s) of members.
The scope of the Welfare activities for 2022 will be a Weekly Get-together, Birthday celebrations, Celebrations of members' milestones such as awards and promotions, End of year parties among others. The chairman added that members will be required to make a one-time minimum contribution of GHS 200.00 by the first week of May after which quarterly contributions will be taken. Compassionate donations from individuals will also be gratefully appreciated and acknowledged. He also emphasized that the committee would send reminders to members on how contributions would be made. 
In the course of the get-together, an award was presented by Prof. Faustina Dufie Wireko-Manu on behalf of the Department to Prof. Jacob Kwaku Agbenorhevi in recognition of his promotion to the position of Associate Professor.
Prof. Agbenorhevi expressed his immersed gratitude to the Department and the Welfare Committee for the surprise honor to him. He urged all to keep up the spirit of team work and commitment as we strive for the general welfare and progress of each one, the Department and KNUST.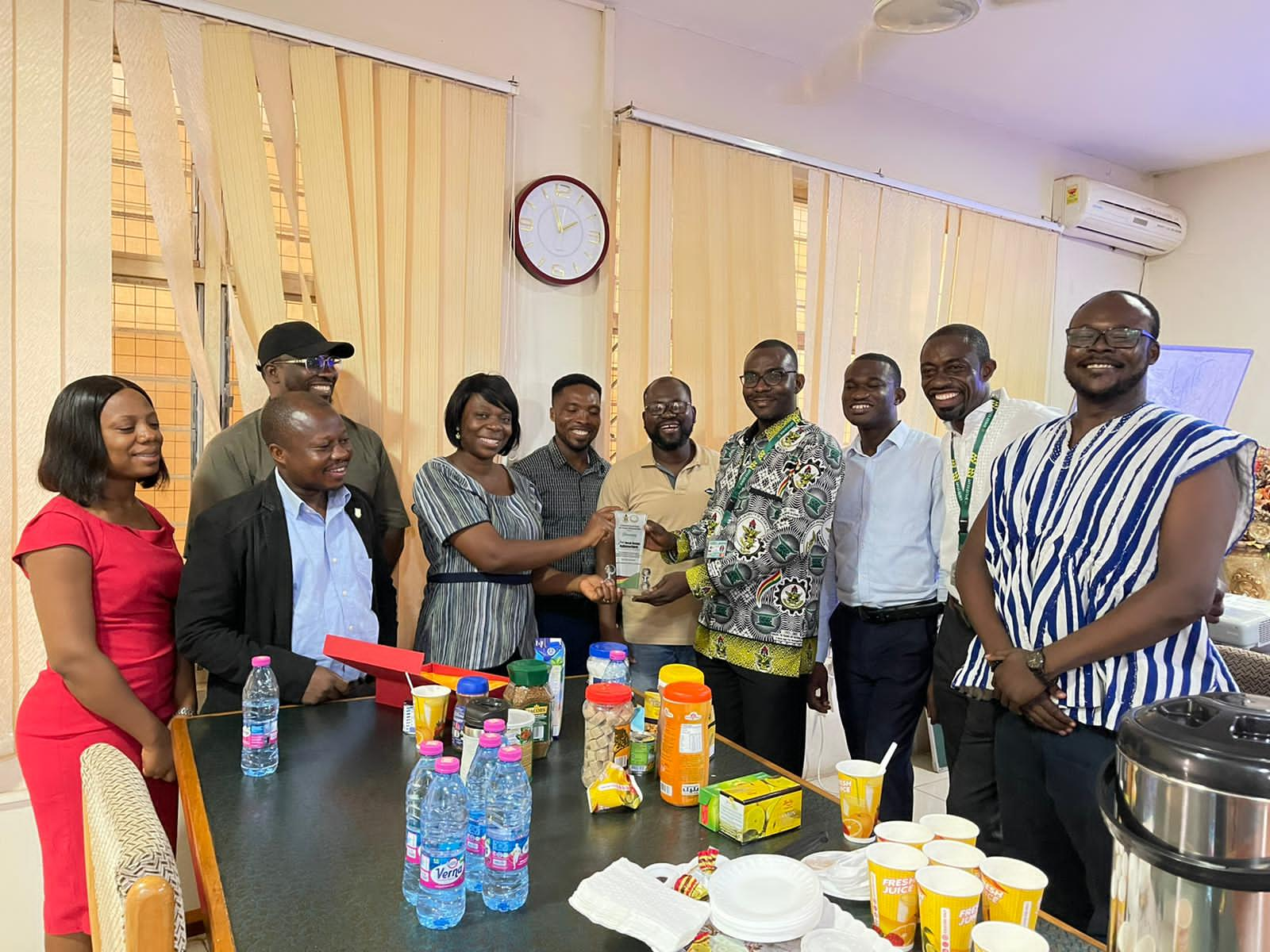 Presentation of Award to Prof. Jacob Kwaku Agbenorhevi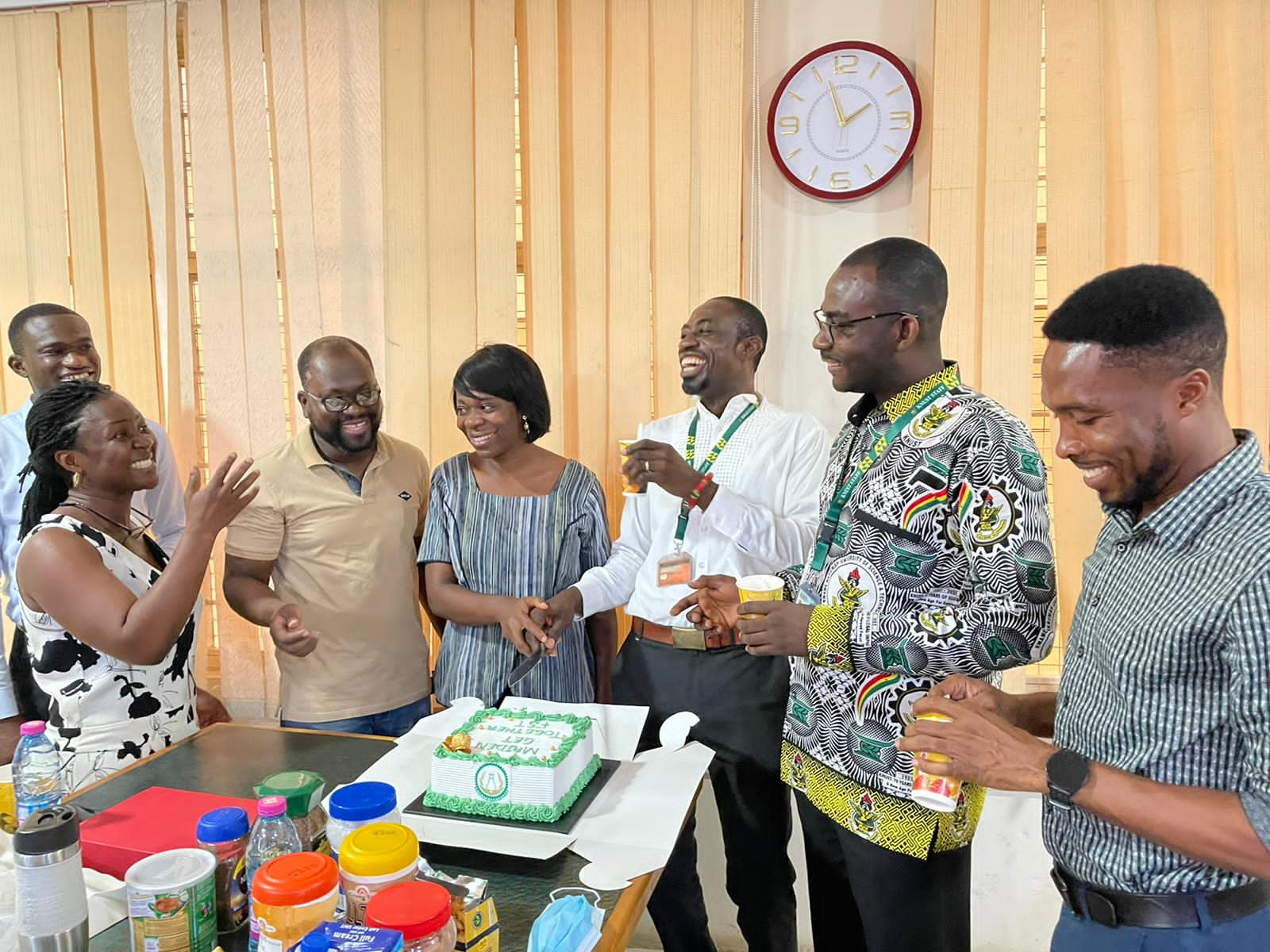 Official launch of FST Welfare