The Association of Food Science and Technology Students organizes Quiz Buzz 2022
Mon 20 Jun 2022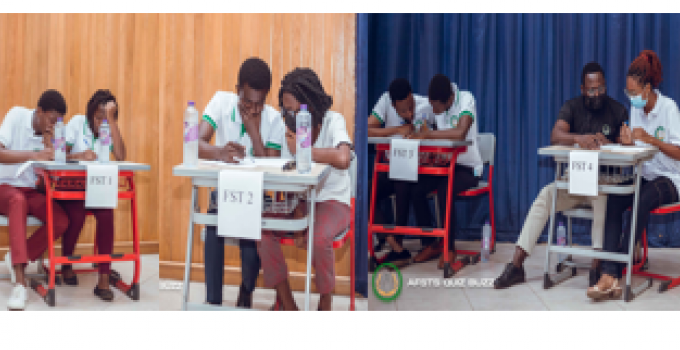 The Association of Food Science and Technology Students (AFSTS) held its Maiden Edition of the AFSTS Quiz Buzz on 1st April 2022. It was a very educative yet entertaining session with about a 100 students in attendance. In attendance were Dr. Francis Alemawor, Patron for the Association of Food Science and Technology  and Dr. Eric Owusu Mensah.
Students witnessed their fellow Food Scientists endure the nerve-racking drill of questioning in the areas of:
•General Knowledge
•Current Affairs
•Riddles
•True or False statements and the almighty
•Problem of the Day!
Each year of study was represented by 2 brilliant Food Scientists and each year of study had their colleagues present to cheer them on to win.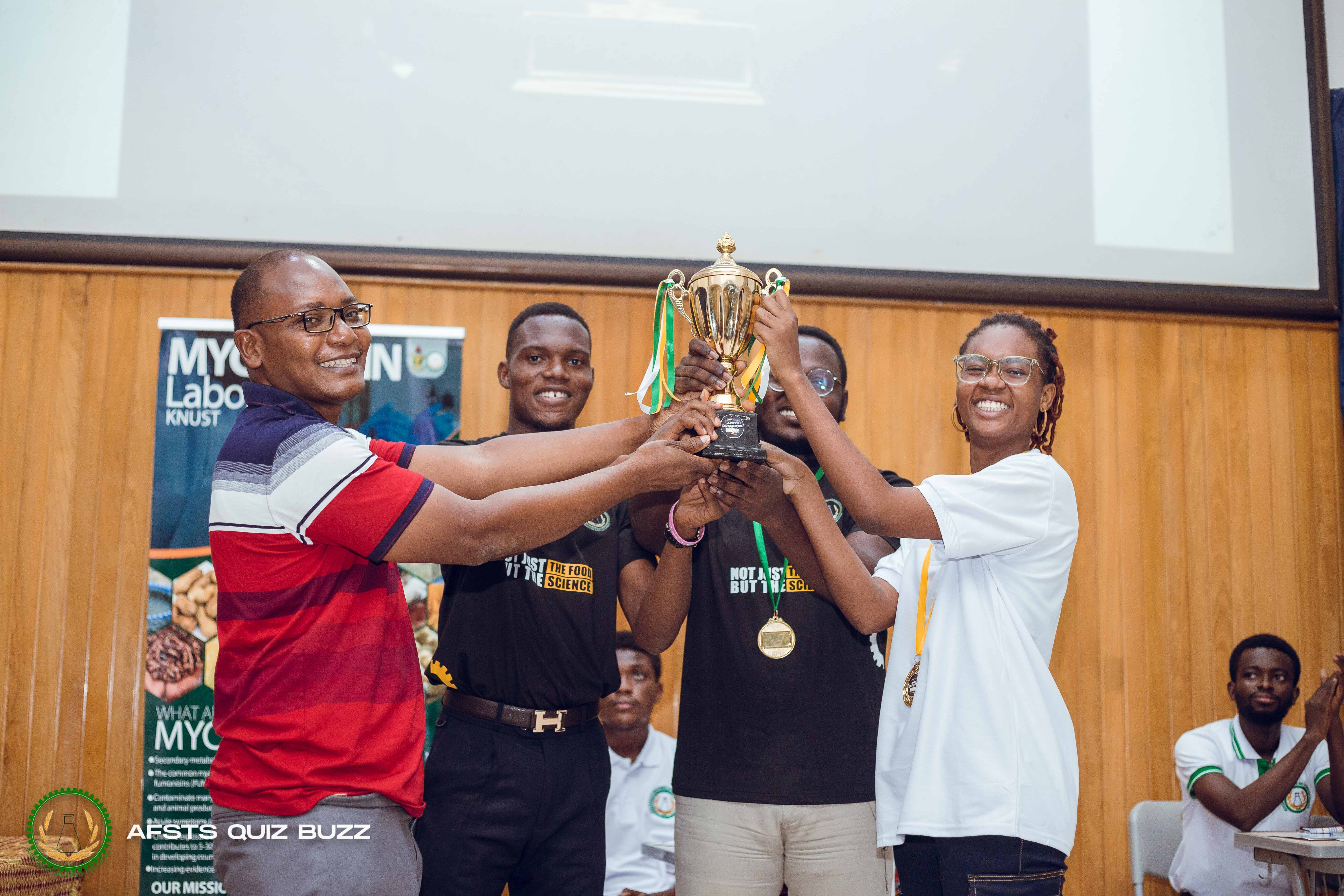 The final year group ahead of the rest of the years on the academic ladder showed us that they are well versed in a wide range of subjects and not just their programme of study. The fourth years emerged victorious in the Quiz Buzz. Congratulations to them! The second years came second, the third years came third and the first years came fourth. To the other contestants, quiz master, the academic board, and all students we say Kudos to you for your support in making the programme successful.