The Association of Food Science and Technology Students organizes Socio-aerobics
Mon 20 Jun 2022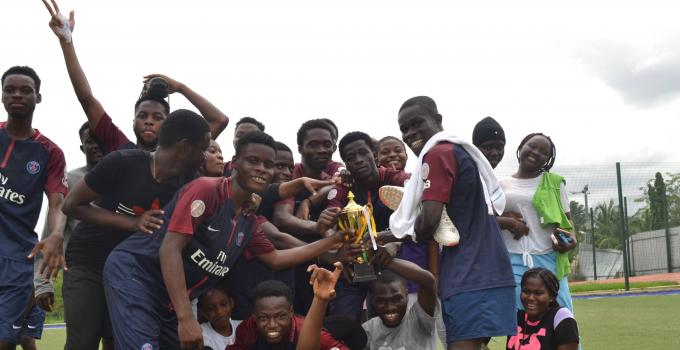 The Association of Food Science and Technology Students (AFSTS) held its annual Socio- aerobics event on the 14th of May, 2022. It was an Interesting and fun filled session where students socialized to build their networks as well as exercised to keep healthy and to release some of the stress from the semester.
The programme had about 250 students in active participation. The aerobic session to stretch out our muscles begun at the Royal Parade Grounds after which students joyfully strolled to Brunei Sports Complex for our game session. Indoor games such as Ludo, Playing cards, Uno, Dominoes and chess were played. Our gallant footballers from both genders also participated in a football. Females had penalty shootouts and the males played their matches according to fixtures.
Our first year males emerged the champions of soccer 2022. Kudos to them! The third years emerge second, the second years third and the fourth years came in fourth in the male soccer tournament. For the ladies penalty shootouts, the fourth years ladies emerged winners. There was also abundance of food which students ate together in hope that we stay together as a family. It was indeed a memorable event.
As the saying goes, a healthy mind lives in a healthy body, and your network is your net worth, the Association of Food Science and Technology helped students to have a healthy body to continue with the semester's activities as well as a great network for the future.