Food Science and Technology Alumna wins Award Product Most Likely To Succed Award
Main page content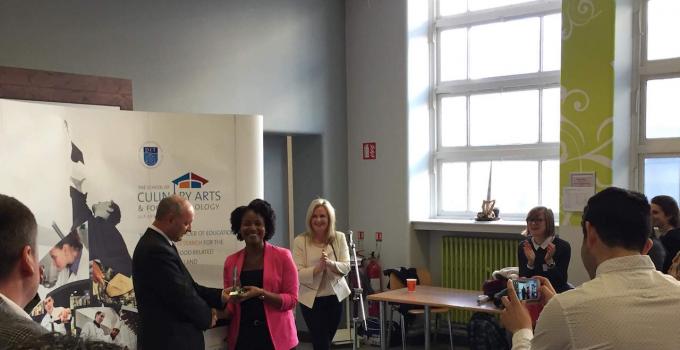 Miss Delight Naana Datsomor, an alumna from the Department of Food Science and Technology, KNUST-Kumasi, has been awarded winner of "PRODUCT MOST LIKELY TO SUCCED 2018" in programme at the Dublin Institute of Technology, Ireland. Delight developed and exhibited a 'mango dressing and Sandwich spread' (similar to mayonnaise) which is lower in calories and fat, and is suitable for vegans.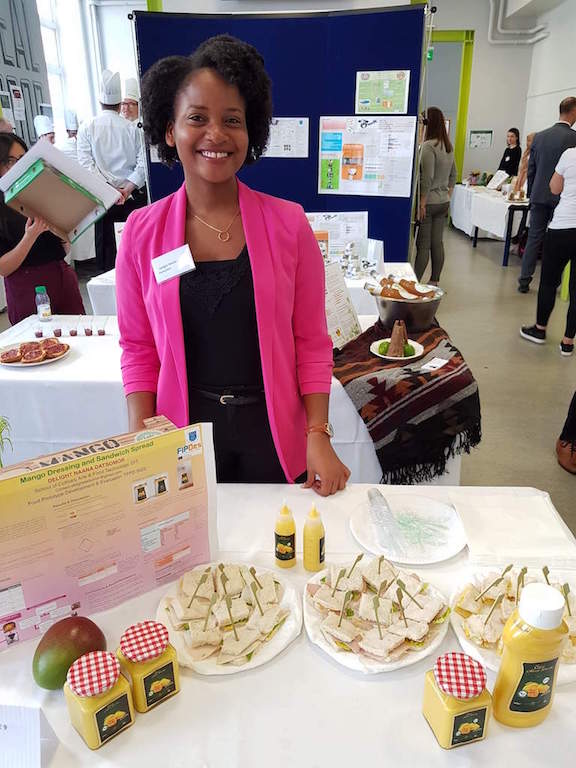 The award is for product novelty and readiness for launch on the Irish food market. The programme is an annual product development showcase held for all masters students to exhibit their novel food products developed for the Irish market. A panel of expert Judges from food companies in Ireland and Chefs select a winner from each masters programme.
Miss Datsomor won for the MSc Food Innovation and Product Design (FIPDes) programme.
Miss Delight Naana Datsomor completed her BSc. in Food Science and Technology with First Class in June 2016 and also served as a Teaching and Research Assistant for her National Service from August 2016 to August 2017 (under the supervision of Dr. Jacob K. Agbenorhevi) in the Department of Food Science and Technology, KNUST. She then obtained an Erasmus Mundus Scholarship in 2017 and is currently on a joint Masters degree in Food Innovation and Product Design at 3 Universities in Europe namely; Agroparistech in France, Dublin Institute of Technology in Ireland and UNINA, Italy.
Congratulations to Delight and best wishes for the future!!!